Hello, I would like some clarification on the education factor when you calculate your points using the CRS assessment tool.
Currently, I have a 4 year foreign bachelors degree and I plan on doing a 2 year diploma in Canada. Does that mean I will qualify for the option that says "Bachelor" or for the option that says "Two or more certificates, diplomas, or degrees" in question # 4, education factor? Here's a screenshot: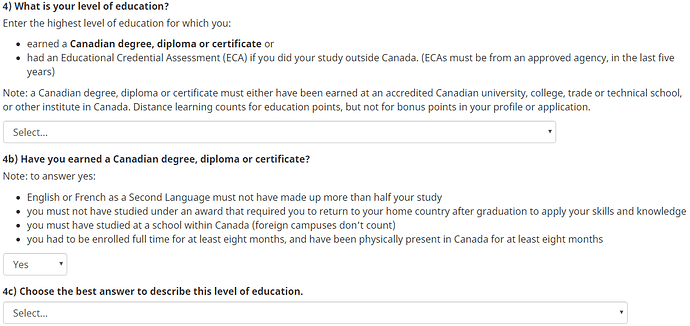 Also, The correct option to select for 4c, where it asks if you have Canadian education, should be 'yes'. Please let me know if my statements are correct.